4TB Transcend Portable HDD features:
Rugged and portable
The 4TB Transcend Portable HDD was designed with high endurance in mind. The ruggedized case and the anti-slip texture allow you to store and share wherever you go. Two color options, navy blue and purple, make for a stylish, trendy storage experience!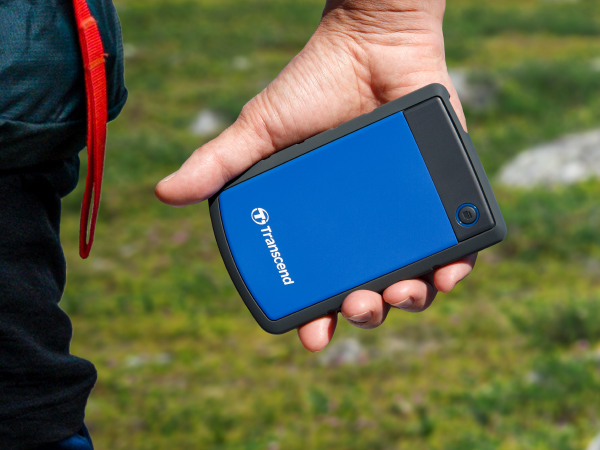 Excellent anti-shock protection
The StoreJet 25H3 features a three-stage shock protection system that has passed MIL-STD-810G US military transit drop test to fully protect data stored on the drive. The three-stage shock protection system includes a silicone rubber case, an internal shock-absorbing suspension damper, and a reinforced hard casing.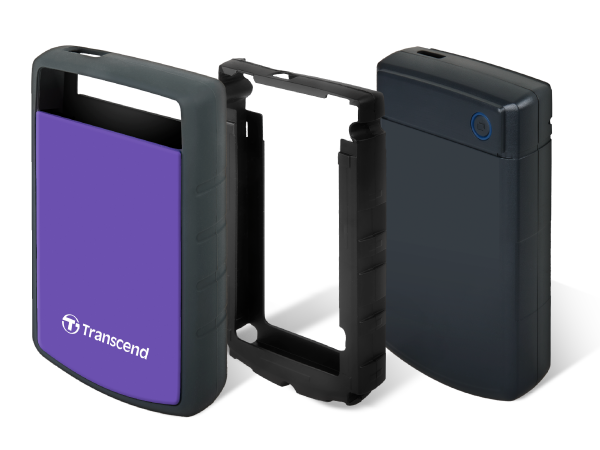 USB Type-A supported. Durable and reliable.
The StoreJet 25H3 portable hard drive utilizes a USB Type-A connector that has undergone 10K plug-unplug tests. High durability means extra protection for your files.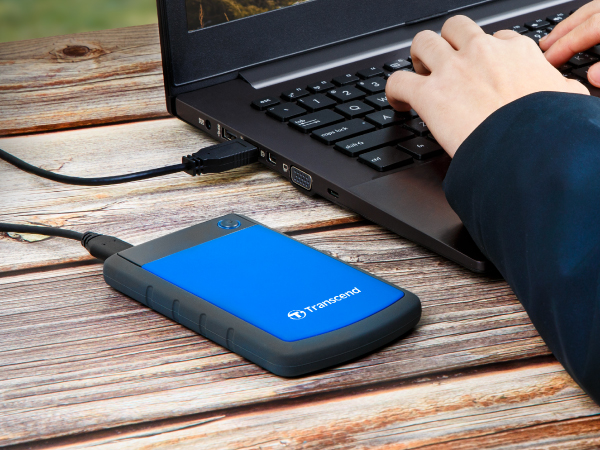 For detailed specifications visit: https://www.transcend-info.com/product/externalharddrives/storejet-25h3